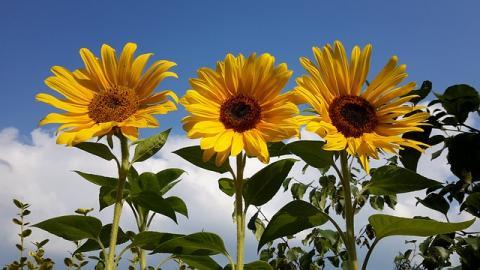 In order to live a peaceful life, one must learn to find harmony in one's daily routine. A good way to find harmony is to try and work three important factors into your daily life: meditation, yoga, and a healthy diet. By combining these things, and incorporating them into your life, you are adding a form of balance to your life that will make you feel at ease. There are many benefits that come along with all three of these elements, including relaxation, energy, and good health, so adding them to your schedule each day should be a pleasure, rather than a burden!
The first element of a peaceful life is meditation. By adding some form of meditation practice to your daily routine, you are giving yourself some personal time everyday, and during this time you will be able to relax and reflect on your day so far and how you want the rest of your day to go. Meditation has many benefits. It helps you focus and it helps you clear your mind, thereby allowing you to find your Zen. By meditating daily, you are taking some time everyday where the sole purpose is to focus on your thoughts, and doing this helps you get more in touch with your self and your needs.
Yoga is the next element of living a peaceful life. Yoga offers many benefits and is a must for anyone who is looking to relax and stay healthy. It helps you clear your mind and relax, it helps you stay in shape and build a strong core through exercise, it teaches you discipline, and best of all, it gives you energy! Another, more indirect, benefit of yoga is that it is a good way to connect with people. You can meet new friends at yoga classes, or go to yoga classes with your existing friends to build a closer relationship with them.
The last element of a peaceful life is a healthy diet. Healthy diets have many benefits and will really help you find a nice balance in your life. Eating healthy will help you cut out unnecessary added sugars in food, give you energy, and help you avoid health problems. Along with clean eating, it is also important to make sure you get enough water each day. Drinking water keeps you hydrated and also has benefits like keeping your skin clear and glowing! By combining clean eating and drinking enough water, you are taking care of yourself from the inside out.
By bringing these three things together, you are bringing balance into your life by being relaxed and focused, getting exercise, and eating right. This balance is easy to achieve, and it will feel great! By following the healthy life trilogy, you are following the path to a better, more manageable life.