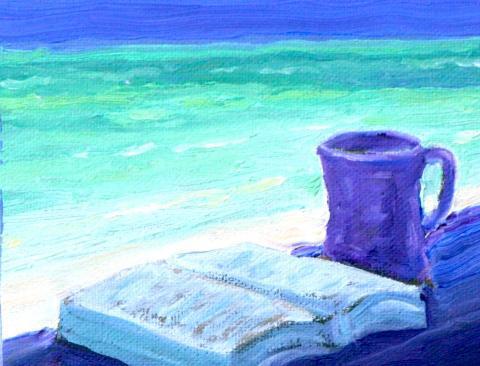 "We can think of food in general, as well as the very act of cooking, in a similar vein. Good, fresh, wholesome ingredients have tremendous capacity to support the body and all its systems. Preparing those foods in ways that bring out their best—that make them more nourishing for the body and a feast for the senses—is a powerful form of medicine that cultivates the health of the body, mind, and spirit."
—Brittany Wood Nickerson, Recipes from the Herbalist's Kitchen
You are an herbalist. I am an herbalist. We are all herbalists. Do you put pepper on your eggs? Basil with a tomato? Garlic in mashed potatoes? Brittany Wood Nickerson's book, Recipes from the Herbalist's Kitchen, offers to the world the reminder that to be an herbalist means to use food as the powerful medicine it is to nourish the whole self.
And, AHHH, is this a refreshing reminder! Like a freshly picked sprig of mint brought to the nostrils, Nickerson's book wafts across the senses in the humblest way. Although her work contains recipes, it is far more than a "cookbook;" it really is a story of food and nourishment rethought. Framed in a manner that both simplifies and reveals the profound nature of our daily consumption of nutrients, the presentation of Nickerson's book embodies her vital message that food is medicine. Cultivating, choosing, preparing and eating food is an empowering practice for healing and growth. Recipes from the Herbalist's Kitchen presents to readers a full-bodied flavor profile in the application of the most foundational concepts to finding nourishment in one's own herbalist kitchen.
Unlike most cookbooks, Nickerson begins by laying the groundwork for the recipes to come by explaining how the herbalist's kitchen is a powerful place in the home. The kitchen is the space in which people join together, multiple times a day, every day of the year, for most. It is a place that represents nurturing, and the genesis of health and wellness, or not. Food traditions develop in the kitchen, and flavors connect memories, which have the ability to heal broken hearts and bodies. Nickerson lays out the five guiding principles for the herbalist's kitchen on page 8:
To revitalize rituals around homemade food and medicine, including cooking and eating together.
To cultivate and nourish herbal medicine as an empowering, intrinsic component of home health care.
To make cooking and eating nutritionally dense foods a daily practice.
To slow down and enjoy the process of growing, preparing and eating and to embrace food as our sustenance.
To realize that, as individuals, we are the stewards of our own health, and we must learn the patterns and nature of our own body to heal.
Nickerson lays out these guiding principles to create a broad understanding of the pages that follow: outlines of the five main flavor groups (sweet/bland, salty, sour, pungent, bitter) and the herbs that coincide with each, profiles of commonly accessible herbs and how to use them in the kitchen and for the body, and recipes for herbal medicines that are easy to make at home. Nickerson's personal tips and straightforward home recipes remove the intimidation factor that sometimes comes along with making an herbal tincture vinegar or syrup. Follow simple recipes for these herbal accompaniments and more (honeys, pestos, teas, butters!) for use in the subsequent meal recipes. Nickerson clearly designed her book with care to reflect her feeling that embracing herbal medicine is empowering; her book, in its mindful crafting, empowers one to do just that—embrace herbal medicine and all its nourishing, healing characteristics.
As the book moves into meal recipes, Nickerson's gentle voice is not lost amidst the rich yet unpretentious photos that are wonderfully interspersed throughout. A dish made with eggs has a note about how pastured eggs are different and how to make a choice; a kimchi recipe elaborates a bit on the role of prebiotics and probiotics in the system. Nickerson seems to predict exactly which questions might arise in the new herbalist's kitchen. She comments on storage techniques, why washing sage is not an advisable practice and soaking nuts and seeds is in some cases, and points out that greens may be substituted in many recipes. Not only does Nickerson offer practical, actionable tips for use in the herbalist's kitchen, but she returns to the biology of plants and a modest degree of science behind certain foods, bringing in historical context and applying principles of Ayurveda that have been practiced for ages.
One of my favorite passages from one of Nickerson's recipe side notes is about the "Abundance Model."  She says:
When we direct our energy and attention to what we want to do, what we are doing, and what we can easily and sustainably include in our life and in our diet, it is much easier to succeed because we are acknowledging ourselves for our capabilities and our accomplishments rather than our failures or limitations. With this "abundance model" in mind…you will be so busy being nourished by all these great additions to your life that the things that are not serving you just naturally fall away. (75)
Nickerson's book certainly embodies the abundance model in how it is carefully constructed and presented with brightness. The sections of the book are titled with active verbs to reflect feelings of life and healing for body, mind, and soul. "Comfort" delves into the mystery of cravings, and "Adapt" addresses how to live and eat with the seasons. At the very least, the imagery throughout the book makes me feel like I have entered the home of a warm, dear friend. If one cannot find something nourishing—for mind, body, OR soul!—amidst the beautiful and honest pages of Recipes from the Herbalist's Kitchen, I'd be astonished…and then go enjoy some poached peaches with tarragon or roasted onions with sage butter…
Find Recipes from the Herbalist's Kitchen in the Basmati.com online shop. To learn more about Brittany Wood Nickerson and her philosophy, classes, and other opportunities, visit Thyme Herbal.