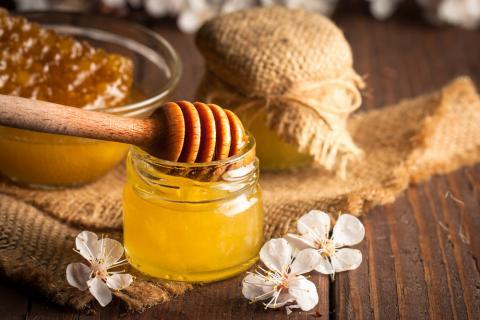 Last week I found myself applying Neosporin after scraping my ankle on a sharp rock during a trail run. As someone who prefers to turn first to holistic healing methods, I was surprised that I didn't have any alternatives on hand—or so I thought.
While the development of antibiotics, like penicillin, has had a profound and vital impact on our health and even survival as a species, antibiotics are being increasingly overused. Roughly 30% of all antibiotics prescribed, or 47 million prescriptions, are needlessly prescribed, as the Centers for Disease Control and Prevention states. This overuse has the potential to create major health issues in the future, including the fear of super bugs—antibiotic resistant bacteria.
As someone who avoids taking antibiotics during a typical virus or cold, it makes no sense to apply antibiotic ointment on the everyday cut or scrape. The next time I find myself with an acute injury, I'll be reaching for one of these holistic options:
Colloidal Silver
Colloidal silver is commonly found in health food stores, but many are unaware of its benefits. A 2013 article in the Scientific American explored the possibility of using silver in conjunction with antibiotics to fight antibiotic-resistant bacteria in the future. While colloidal silver remains controversial—the side effects are similar to those of antibiotic use—several studies have found that it can help prevent bacterial growth, reduce inflammation, and as a 2013 study found, act as an antimicrobial against several strains (though not all) of bacteria. 
More studies are needed to understand exactly how colloidal silver is effective and what the long term risks associated with taking it orally or topically can be.
Oregano Oil
Unlike silver, oregano oil comes with very few side effects. Oregano oil comes from oregano, the same herb commonly found in backyard gardens. High in vitamin K, vitamin A, magnesium, and iron, oregano oil is best known for its pungent flavor and has been well-loved for its anti-inflammatory properties. Additionally, recent studies have shown its role in protecting against bacteria, too. 
A 2018 study published in Frontiers in Microbiology found that oregano oil reduced the effect of multidrug-resistant bacteria. Oregano oil can be found in capsules or liquid form. Be warned: the taste is strong!
Raw Honey
What's not to love about raw honey? The sweet substance is packed with antioxidants and antibacterial properties, lending its use to everything from scrapes, cuts, and burns to allergies, insomnia, and colds and flus. 
Raw honey can be placed directly on open wounds, cuts, and burns as a first-aid treatment. Be sure that your honey is unprocessed.
Garlic
Like raw honey, garlic is a safe way to help with a variety of issues. The humble herb can boost the immune system, reduce cholesterol, and offer antioxidants. 
A 2015 article in the Jundishapur Journal of Microbiology demonstrated that fresh garlic extract improved antibiotic sensitivity to several of the pathogens studied. Garlic extract or garlic concentrate can be found at health food stores, though several recipes—like this honey-infused garlic tonic—may also prove effective when taken consistently. 
Have you tried any of these alternatives? Do you keep have a medicine cabinet for scrapes, cuts, and burns at home? Let us know in the comments below!