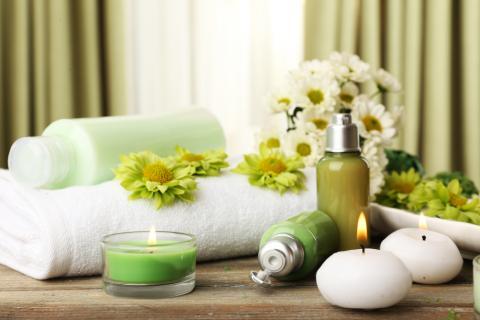 Do you love following the latest trends? Then pull up a chair and have a seat: I've got the in on some insanely big trends coming to the green beauty industry. Green beauty is great because you don't have to worry about any synthetic ingredients in your products. Here are three green beauty trends to look out for.  
Clean Cosmetics Get A Gold Makeover
Natural makeup is fantastic, and seriously worth the investment. After all, it's better for you than anything synthetic. That said, it's hard to find clean cosmetics that deliver both staying power and pigmentation (though not impossible). Thankfully, it appears most brands are overcoming that problem and releasing more than just "natural-look" cosmetics. Be prepared to see a slew of bright cosmetics for cheeks, lips, and eyes!  
This is perfect for women who enjoy bolder, less natural looks, but don't want to sacrifice their health to get it. 
Crystal, Celestial & Otherworldly Skincare Will Be Everywhere
Are you into crystals and celestial bodies?  Soon enough, you'll be seeing crystal, solar, and lunar-infused skincare goodies all over your Instagram feed. It's arguably one of the biggest trends in the green beauty industry. 
Ayurvedic Beauty Hits The Shelves
Thanks to Ayurveda, the next wave of our favorite beauty imports is coming from the Middle East and South Asia. Brands are taking ancient wisdom and applying it to modern day beauty products. That essentially means Ayurvedic beauty is coming your way and you better get excited about it! 
So, which is your favorite green beauty trend? Would you give any of these a try?