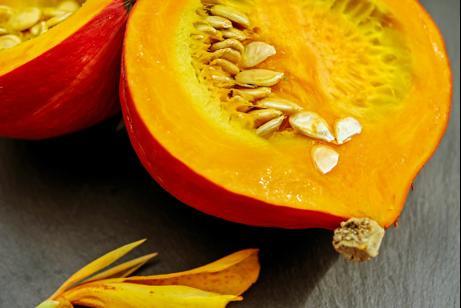 Stuffed Acorn Squash
*Serves 2
At a typical weight of 1-2 pounds, Acorn Squash makes a hearty and healthy meal for the fall and winter season! With its high content of vitamins, minerals and fiber, this squash is a nutritional powerhouse and still has a subtle-sweet flavor that will leave you wanting more. Enjoy it with my healthy wild rice stuffing and savory vegetables for a vegan dinner that anyone can appreciate. If you want to skip the stuffing and go for a sweeter dish, try simply topping it with some maple syrup after baking.
Ingredients:
1 large Acorn Squash
2 cups uncooked Wild Rice
½ cup chopped Mushrooms
½ cup chopped Onion
1 cup Olive Oil
2 cloves of Garlic (minced)
2 large Carrots (chopped)
Salt & Pepper to taste
Directions:
-Start by preheating your oven to 450 degrees Fahrenheit.
-Carefully cut the squash in half lengthwise and remove the seeds with a large spoon.
-Pour some of the olive oil over the inside of each half of the squash before wrapping them in foil. Add salt and pepper to taste.
-Now place the squash on a baking sheet and put in the preheated oven for about 40 minutes or until the squash is softened.
-While the squash is roasting, start boiling the wild rice and preparing the vegetables.
-Once the rice is going, heat the chopped mushrooms, onion, carrots and garlic in a large saucepan. Stir regularly and cook for about 3 minutes.
-Once the rice is done (about 25 minutes), remove it from the heat and mix it into a large bowl along with the vegetables.
-Take the acorn squash out of the oven once it is softened (about 40 minutes) and remove the foil.
-Using a large spoon, put the rice and vegetable mixture into the squash.
-Allow to cool and enjoy!