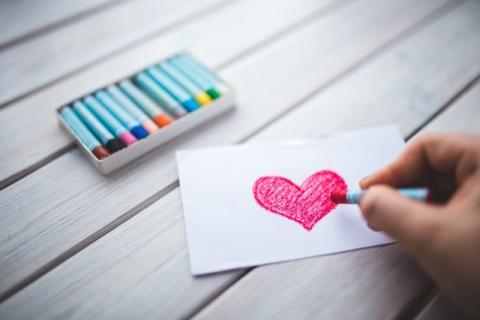 You guys, it's May! Spring is in the air; summer is on the horizon. As the weather warms up, I'm sure families everywhere will be looking for things to do, especially once school's out for summer. Anybody else suddenly singing along to that classic Alice Cooper song, too?
May has always been super exciting for me because it meant that I had the care-free, toasty summer months to look forward to. However, since I graduated from college last May, it looks like from here on out, the excitement won't be quite the same. Oh, well. Summer is still magical. Cheers to students!
One of the countless great things about May is that it hosts quite a few holidays. What better excuse to get outside and relax than to celebrate special days with family and friends? If you're more than ready to kick off summer, embrace all that is May with some fun, festive family activities.
1.     Star Wars Day: Up until recently, I'd never really watched any of the Star Wars movies. Depending on how nerdy you are, that may or may not shock you. Even as a child, my uncle took my cousin and I to see one of the movies, and we thought playing in the bathroom, instead of watching, was much more entertaining. Now, I've seen them all because my Star Wars geek boyfriend forced me to do so. Truthfully, they don't interest me much, but these movies have many, many super fans, which is why May the 4th being Star Wars Day is a thing. May the fourth (force) be with you. To celebrate, teach your kids about space, decorate homemade treats according to the theme, have a Star Wars marathon (duh), or, if you can make it happen, ride Star Wars-themed rides at Disneyland. Hey, I'm a former annual pass holder. I had to throw it in there. P.S. R.I.P. Princess Leia A.K.A. Carrie Fisher.
2.     Cinco de Mayo: The fifth of May is a Mexican holiday, which celebrates an army victory. No, it is not the Mexican equivalent of the 4th of July. You don't have to be Irish to celebrate St. Patrick's Day, and you don't have to be Mexican to celebrate Cinco de Mayo. Since America is supposed to be a melting pot, you're welcome to join in on cultural celebrations that aren't your own. This is a great opportunity to brush up on your Spanish (I'm currently doing just that!), get musical by making and shaking maracas, make a yummy, traditional Mexican meal, and take a whack at a piñata filled with goodies and/or toys.
3.     Mother's Day: This year, Mother's Day falls on May 14th. Make this day special for the mothers in your life—moms, grandmas, wives, daughters, and anyone who raised you should be recognized. Fill Mother's Day with homemade cards, DIY gifts, flowers, breakfast in bed, relaxing quality time, and whatever else that person so near and dear to your heart might enjoy.
4.     Memorial Day: The last Monday of every May is meant for honoring and remembering those who died in battle. For those who have lost a loved one, it can be a gloomy time. However, they'll find that celebrating one's legacy during the three-day weekend is always an uplifting option. Spend time with loved ones, reflect on any fallen heroes, and share their stories. If you're beaming with patriotic pride, throw a red, white, and blue-themed BBQ. Remember to make some cute American flag desserts!