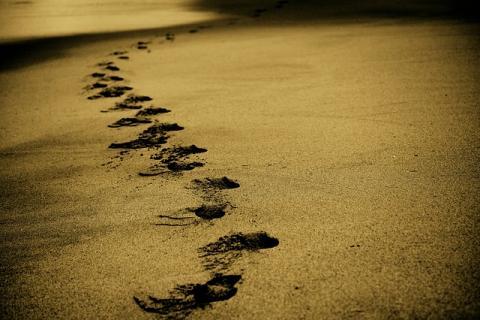 Growing means you experience more – and is an amazing, freeing, and expansive experience. You understand the world better. You meet people you never knew you were missing. But an expanded view means you'll come across some obstacles, too, no longer nestled in the safety of your hometown, family home, or familiar relationship Life begins at the end of your comfort zone.
It was the best New Year's Eve to date, music in the foreground, the sound of the ocean crashing on the rocks on the shore in the background, friends, libations and lots of food. It was a small intimate affair, and intuitively I knew that my life would soon change – and change it did.
My life was good up to that point, but there was a noticeable void. I had amazing friends, fairly decent family relationships, and a business that was paying the bills and funding my erratic lifestyle. I was doing things previously unattainable: exploring career options and a way of working I never knew existed. I could not understand that nagging feeling I felt.
So, I did the New Year's ritual! I wrote down my goals, placed them in a box with very appealing decorations, and added all the things that represented my desires to me.
Little did I know, a storm was brewing.
My life started to change, first in subtle ways, then in more noticeable ones. My family and I became at odds. My once airtight friendships began to fade into the background. My business waned, and I met a man that would forever change my life and direction.
I was unaware of what was happening then, and three years later I'm still not 100% clear, but I will share with you some of the gems I am learning as I embark on this journey.
As you get older, the way you define foundational aspects changes: success, love (of the self and others), loneliness, acceptance – the list goes on. But here are five key definitions in my life that changed (for the better) as I grew up:
Relationships- Relationships you thought were inseparable may prove otherwise. As time progresses, you will see that it's end as a necessary thing. We are all on journeys; it is not promised to us to have a forever partner on this trip. The thing to remember and focus on is the relationship that is guaranteed to last a lifetime: your relationship with yourself!
"All will be well, the right people always show up at the right time." 
Setbacks- Setbacks can be a good thing. It means you are closer to your breakthrough than you think. It often doesn't feel that way and you may be tempted at this point to give up the ghost. Don't! This is a time to lovingly anticipate a huge blessing. You are being tested. Do you really want what you say you want? Keep focused and you will succeed.
Sacrifice and Rewards- Have in mind that with great reward comes great sacrifice. You cannot ask for love and not know what its absence feels like. You cannot know true connection without knowing what loneliness is. When you know both temperatures on the thermometer you are able to decide where to set the thermostat. The temperature that feels best to you is the one that usually wins in the end.
The Obstacle- Fear is inevitable and a very formidable foe. If left to its own devices it can slow down, pause or ultimately stop your growth right in its tracks. Do what feels uncomfortable; it usually serves as a catalyst to change and conquers the fear that holds you back. Overwhelm the fear thoughts and patterns with love and compassion and soon they will have to find another place to live.
The Angels- Pay close attention to the people that enter your lives as they often come with a lesson. They don't usually appear in the manner you expect them to – and that's the exciting part. Ask yourself what am I meant to learn from this person and what is this person meant to learn from me? Where is this taking me? Who is going with me? This will ease the process and flow much faster.
It has been an eye-opening experience and it continues. All the frustrations, tears, pain and anger are slowly making sense to me.
It isn't always easy, growing and transforming. When you choose to do so, it can be lonely and frustrating, and remembering these few points helps along the way.  Eventually you will find your core and all will have been worth it. In the meantime, be bold! Be wise! Be at peace!
I wish for you all wholeness and divine favor.