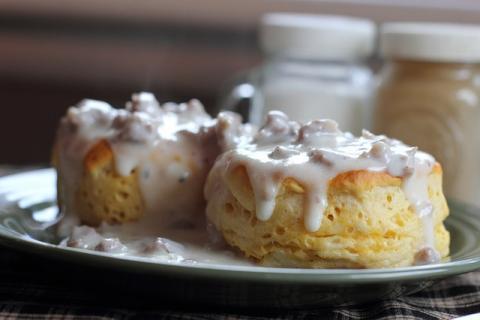 This is a basic but tasty recipe that you can spice up with your own flavors and add to almost any meal. For the butter, I use Earth Balance Vegan Buttery Sticks which is available at most grocery stores. I also like to throw in some oregano, rosemary and thyme for a savory taste, but feel free to experiment with whatever you like! They are perfect as the base for your favorite biscuits and gravy recipe, as a side dish, or enjoy them on their own with a cup of tea or coffee. They also pack some nutritional value with the whole wheat flour including fiber, minerals, vitamins and antioxidants, so you can feel good about indulging in this recipe!
Ingredients
3 cups Whole Wheat Flour
1 tsp Baking Soda
½ tsp Salt
6 Tbsp. Vegan Butter
2/3 cup Vegetable Broth
-Preheat your oven to 450 degrees Fahrenheit.
-Mix together the flour, baking soda and salt in a large bowl. Then cut in the vegan butter and blend thoroughly before adding the vegetable broth.
-Add any spices that you like at this time, mixing until just blended.
-Prepare a hard surface (such as a cutting board) with some extra flour and knead the dough for about 30 seconds.
-Break off small handfuls of dough and roll them into a ball before placing them on an ungreased cookie sheet.
-Melt about 1 Tbsp. of vegan butter and brush it on the tops of the biscuits (this will help them get brown and delicious!)
-Bake for about 15 minutes, checking on them periodically.
-Allow to cool and eat!