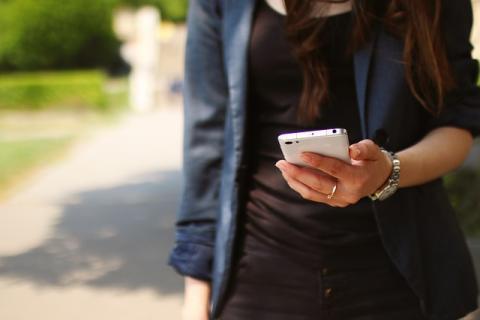 Technology isn't all that bad… Especially when it helps you achieve your health and fitness aims! Here are 10 apps that actually raise the smart quotient of your smartphone and help you get healthier along the way.
There are some unbeatable aspects to technology if used right – we bring you 10 apps that help you to achieve all those health, fitness and wellness goals that have been running circles in your head. Some of these apps are free while some cost – but they can be an asset to you if used right…
10 APPS FOR A HEALTHIER YOU
Strava
If you are a walker, jogger, runner or cyclist then Strava will let you keep a track of your route, your speed and basically the overall calories burned – thus aiding you in your quest for fitness or weight loss. The free version of the app lets you do all this, but in case you want personalized coaching as well as detailed data analysis, choose the paid premium version. 
Foodducate
Fooducate is a nutrition and weight loss app that is particularly helpful if you follow, or plan to follow a low-carb, low-sugar, Paleolithic or a non-GMO diet… It helps you to track your calorie intake, mood, exercise and sleep – the four pillars on which your health is based. Another advantage is that it can also scan product barcodes and analyze the ingredients found in ingredient lists, thus letting all the unhealthy secrets of a product out for you to judge! 
Couch to 5K
Want an app that literally boots you off that couch and gets you ready for a 5K run? Well, look no further. This C25K app is an effective 8-week program that trains you for a 5K with three weekly runs of increasing intensity. You have to have a level of fitness, though, and even then, might need to repeat a few sessions more than a few times before moving to next level. Best to listen to your own body while using this app before the actual 5K. 
MySugr
Dealing with diabetes? With MySugr you can keep a track of your food intake and how it invariably affects your glucose levels. Other than just being a log, MySugr also analyzes your food habits and patterns and will suggest any meals of yours that can be optimally adjusted for better diabetes management. If you take the premium paid version of the app, you can also get advice from diabetes experts and print out your reports to show to your doctor. 
Yoga Studio
Want a flexible yoga routine, within the comfort of your home? Yoga Studio is a great app that helps you do classes on your own and for the duration you want, along with the level of yoga you are on… You can even choose your focus for the day – balance, strength, flexibility, relaxation, or a combination of each of those objectives!
Crave Mate
If food cravings are getting in the way of your fitness, then this is one app tailor made for you… In Crave Mate, you start by setting your goals and adding reminders – the app then motivates you to cease and desist those unhealthy food cravings in a fun and creative way by using captions, photos and videos. Oh, and for further motivation – you can also share your journey on social media if you want to.
Block Fit
Hate the gym? Hate routine? Hate being bound in a monotonous exercise pattern? Try Block Fit – the app offers simple and speedy exercises that you can do at home, in the office, or outdoors – in the form of a cool game. A mini routine that's great for an awesomely healthy lifestyle.
Headspace
Want to be a healthier person in your head as well? Headspace helps you with guided meditations so that you can concentrate on calming and de-stressing yourself instead of wondering how to meditate in the first place! Easy 10-minute sessions help you to improve focus, alleviate stress and become more joyfully mindful through the day…
Yonder
Are you a nature enthusiast whose idea of fitness includes nature walks and treks? Then Yonder will help you by letting you discover and share outdoor trips based on interests and location. With shareable content, you'll be able to see what other users have experienced on trips in locations near you with adventures like hiking, kayaking, skiing and rock climbing and more…
Waterlogd
It is said that more than 40% of people don't drink enough water. If you feel that you too are one of them, it's time you downloaded Waterlogd, an app that logs the amount of water you drink, and periodically reminds you to drink more!
We hope these apps help you realize your health and fitness dreams. But remember, giving yourself a break from technology every now and then is a good thing too!