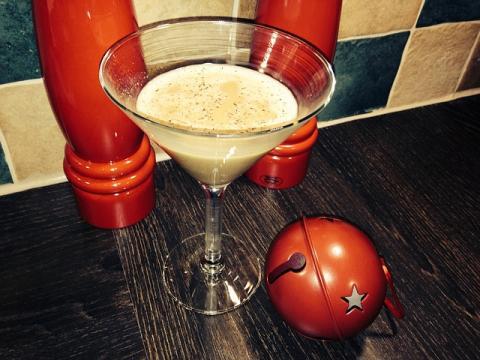 Warm up with this vegan version of the traditional holiday eggnog! Whether you enjoy it with alcohol or without, you are sure to be feeling festive as you sip on this creamy, sweet drink. The silken tofu acts as a thickener and the vanilla combines with a touch of cinnamon to spice things up. 
Vegan "Eggnog" Recipe
 Serves 4
Ingredients:
21 ounces (2 packages) Silken Tofu
2 cups Almond Milk
2/3 cup Sugar
¼ teaspoon Salt
1 cup Cold Water
4 ½ teaspoons Vanilla Extract
2 teaspoons Cinnamon
1 cup Rum or Brandy *Optional*
Directions:
-Place all ingredients together in a blender.
-Blend the mixture until it becomes creamy.
-Heat in a medium saucepan and serve warm.
Happy holidays!