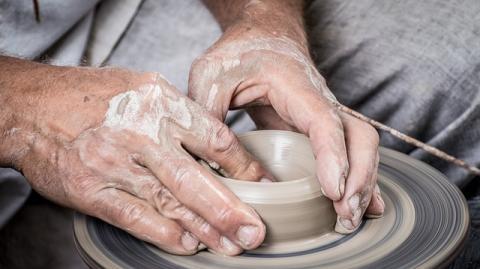 Working with our hands can take its toll. Especially in the colder months, our hands become prone to dryness that causes cracking, itching, and even bleeding. Finding the right lotion can be rough. It feels as though you have to apply hand cream every hour for it to work. In that case, a home remedy is in order. Before you apply your hand cream, try one of these home remedies for the optimum effect.
Coconut Oil
At the first sign of cracking skin, grab your jar of coconut oil. One of the many great uses of coconut oil is locking in the moisture of your skin. The fatty acids that are so good for your health are also good for dry skin. Simply rub the oil on your hands just as you would lotion.
Olive Oil
The antioxidants that we love in olive oil also act as a natural moisturizer. Along with antioxidants, the Omega-3 and Omega-6 fatty acids also smooth the skin. Apply a few drops to your hands to restore smooth skin.
Oatmeal and Honey
When dry hands turn itchy, turn to your kitchen for some oatmeal. Grind the oats and add them to water with a teaspoon of honey. Once you've made a paste, apply it to the hands and let sit for ten minutes, and then rinse. The oatmeal will exfoliate while the honey serves as a humectant, curing itchy skin.
Brown Bananas
Not sure what to do with those overripe bananas? Make a hand softener. Mash the banana and coat your hands. Let sit for about fifteen minutes before rinsing. Bananas smooth the hands, relieving dry skin.
Avocados
Not just good for a facemask, avocados are good for cracking hands. Spread the avocado on your skin and let sit for 15 minutes while the fatty acids and vitamin E do their thing.
What's your favorite homemade remedy for dry hands?