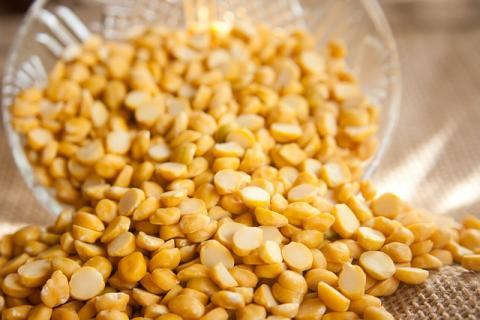 A world food staple, lentils or dal are great for the health and the palate too!
As Indians, we grow up on a diet of vegetables, fruits, chapatis and the omnipresent dal. From the husked to the de-husked, we are fed lentils that have been cooked simply, as well as those that have been pureed, fermented and then deep fried (medu vada). We eat them for breakfast as sprouts, for lunch as the humble steam-cooked dal and sometimes even for dinner, exotically cooking lentils with chicken or meat… Black, brown, green or white, orange and yellow – dal has long been cultivated and consumed by many different communities in the world. Here, we'll talk about the Indian way of making lentils.
Why are lentils healthy?
While lentils are beneficial for us in many ways both big and small – the biggest reason why they are considered healthy is because more than 26% of the calories in lentils are proteinaceous in nature, thus making lentils a great source of proteins for vegetarians and vegans alike. A cup of cooked lentils is about 230 calories comprising mostly of proteins, complex carbohydrates and fiber with hardly any fat but plenty of vitamins and minerals. The complex carbohydrates in lentils ensure that one cup of lentils keeps you full for longer, and the slow release of energy boosts flagging vitality levels. As if this weren't enough, the high fiber content in lentils (especially the ones with the husks intact) lowers cholesterol, keeps your heart healthy and also helps to optimize the digestive system.
What are the various kinds of lentils?
Technically, the words lentils, legumes and pulses are often interchangeably used. In India we use the word dal for basically anything that grows in a pod -- with one to 12 grains (including green peas) – and is dried and then cooked into a curry or soup. Let's see which dals are commonly eaten in India.
Green Mung Beans (Moong Dal): Little green seeds, when de-husked are yellow inside. When cooked whole they taste slightly of green vegetables but cooked without the husk, they taste almost sweet. They can be cooked as the traditional dal, as sprouts, in soups and curries, in khichari and even in certain desserts such as moong dal halwa.
Red Lentils (Masoor Dal): With the husk on this dal is brown though on the inside it's an orangey red. This dal has an earthier flavor than the moong dal and it's not sweet. It's commonly used in soups and stews.
Pigeon Peas (Arhar or Toor Dal): Beige on the exterior and yellow on the inside, the arhar dal has a pleasant and distinctive flavor and is best served as a stew, soup or a curry.
Black Gram (Urad Dal): A monochromatic lentil – the husk is black while the interior is white. This is the lentil from which the much acclaimed Dal Makhani is made and the dal has healthy mucilaginous properties. The de-husked dal is often soaked and pureed thickly. The puree is used to make Indian dishes such as dosa (rice and dal pancake) and vada (deep fried lentil fritters).
Garbanzo Beans (Channa Dal): Also known as chickpeas and Bengal Gram, garbanzo beans are known for their legendary powers of lowering cholesterol. In India you will find three major varieties of garbanzo beans – white (safed channa), black (kale channe) and green (cholia) with each having distinctive tastes. The white chickpeas are also de-husked and then eaten as channa dal. Mostly they are used to make stews and dals, but sometimes they can also be boiled and then added into salads and chat (spicy Indian snack).
Black Eyed Peas (Lobia): Not the band, but these humble beans have a distinctive flavor and are used to make stews and soups and sometimes these beans are even powdered and turned into poppadums or papads.
Kidney Beans (Rajma): Mildly mucilaginous, red kidney beans are made in a stew like form and often served with rice, especially in northern India.
Other less commonly used dals are Azuki Beans (Chori) and Soya Beans (soya), mostly served in stews. Soya bean flour is often added to wheat flour to add health factor to rotis.
Cooking Dal, the Indian Way
Each type of lentil or dal can be made in a similar way, but their cooking times can vary greatly. For whole dals such as mung, black or brown, it's best soak them in lukewarm, salty water for 4-6 hours. This softens the husk and makes the dal cook evenly throughout. Chickpeas and beans such as the black eyed and the kidney need to be soaked overnight to speed up the cooking time. Split and de-husked dals can be cooked straight away.
Most Indians cook dal in a steam cooker or pressure cooker – but you can use a slow cooker to cook them too – the trick is to keep stirring and checking the individual grains for softness. Split dals take just 1-2 whistles in the steam cooker, or 20-30 minutes in a slow cooker while whole dals and beans take double or triple the time.
The creaminess of a dal depends on the grain to water ratio. Too much water and you'd end up with a soup; and too little water could burn the dish and make it sludgy. For split or de-husked dals, use a 1:3 ratio – three times the water. For whole lentils and beans, go with a 1:5 ratio (i.e., 5 times the water).
Now let's talk about spices. When putting the dal to cook – add in salt and enough turmeric powder to give the water a yellowish hue. Another great tip is to add in spices that take away the flatulent properties of dal such as asafetida (hing), a few cloves (laung), cardamom (elaichi) or even finely sliced garlic and ginger.
Once the dal is cooked, which means that it has softened enough with no grittiness, you can choose to give it a tadka (hot oil with seasoning). To do so, heat a little oil or ghee in a pan and then lightly fry one finely chopped onion, one peeled and chopped tomato and a couple of split green chilies. Add in some paprika powder, pepper or even some garam masala (if you are so inclined). One the tadka is cooked through, just add it to the dal and mix it all up – cooking it for another 5 minutes to let the flavors meld. Serve it hot, with a dollop of butter or ghee (clarified butter) on top.
Enjoy your dal with rice, roti, naan or just as. I do hope you like this Indian version of the dal; please share your favorite recipes of lentils in the comments section below…