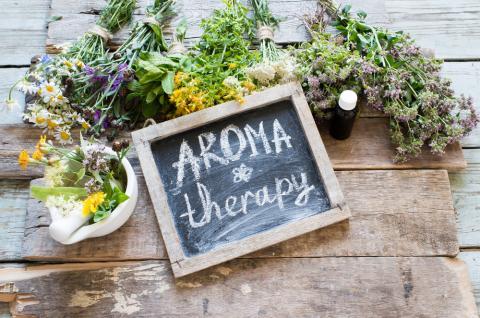 Need to train your mind into better concentration and productivity? Try sniffing these scents for some awesome olfactory power that hones your brain…
The mind tends to wander into worlds you don't want it to go to, right? Especially when you have a ton of work, it is then that your concentration tanks. And it has got nothing to do with liking or even loving your job—sometimes the brain misbehaves. So how do you bring your attention back to the tasks at hand? From constantly sipping cold water, to hot water, to munching on apples, and snacking on sunflower seeds…I tried quite a bit in a bid to increase productivity. It worked, but snacking made me put on kilos as well…So I stuck to water, till I bought organic rose water in a spray bottle—a facial freshener and cleanser. I discovered that the day I sprayed it on my face after a bath, my work happened faster—and better too. So I got into scents, and these are the ten scents that I personally use to improve concentration and brain power, as well as relieve mental fatigue. They are also backed by research and science!
How Does Aromatherapy Affect Concentration & Productivity?
Aromatherapy is not a new thing or fad. In fact, it has been in play for centuries, ever since humans discovered how certain smells can affect human emotions. When you inhale the smell, usually in an essential oil form, it stimulates the olfactory system. When you sniff or breathe in the aromatic molecules, they spread through your body, finally reaching the brain. There, they affect the limbic system in a good way, by holistically stimulating emotions, the heart rate, blood pressure, breathing, memory, stress, and hormones. The effect is not instantaneous or magical; one sniff will not make you Einstein—but it will boost your blocked brain and help you focus on the task of the hour with better concentration.
10 Scents That Improve Concentration & Boost Productivity
Try these aromas and scents and see if they can aid you in better concentration and productivity. Do send us your thoughts in the comments section below!