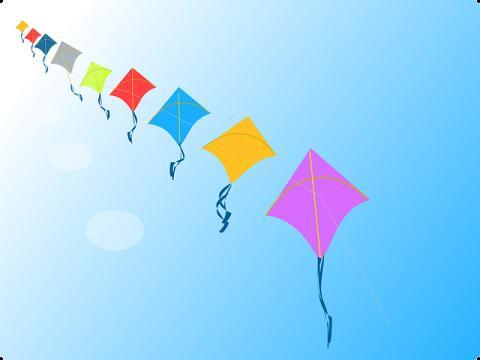 As each new month approaches, it's a wonderful idea to plan out all of the festive, nearly free activities that your entire family can do to celebrate and bond all month long. What better way to get your family excited about what each month has to offer than with themed activities? With the arrival of March, it's time to embrace this unique time of year for countless reasons, including some you may not even be aware of. Now, let's get into the spirit of March!
Practicing Minimalism: This year, Ash Wednesday, which marks the beginning of Lent, falls on March 1st. The day after Mardi Gras (Fat Tuesday), Lent, a religious observance period for Catholics, begins and lasts for 40 weekdays, until Easter Sunday. During this time, it's typical for Catholics to give something up, such as soda, social media, sweets, swearing, etc. Since I come from a Catholic background, I tend to participate in Lent. However, you don't have to be Catholic, or even religious, to practice minimalism. To teach your family how to not be greedy or gluttonous, turn March into a family contest of who can go the longest without indulging in some of their favorite things or worst habits.
National Craft Month: March is National Craft Month, but who really even needs an excuse to get crafty? It's time to hang some cool new masterpieces on the fridge! Think: Spring!
National Kite Month: Have you ever heard "March winds bring April showers; April showers bring May flowers?" Well, that's why March is National Kite Month! After your family makes their own simple kites or buys beautiful, inexpensive ones, find a sandy beach or rolling hill, and have at it! Make the best out of a windy day.
St. Patrick's Day: My great-grandparents were Irish immigrants, and both my father and brother share the middle name of Patrick. So, in my family, St. Patrick's Day has always been a pretty big deal. However, you don't need Irish roots to celebrate this holiday! Join the fun by wearing green, creating four-leaf clover and rainbow crafts, making an Irish dinner, and sharing some information about the history of it all. I can't wait to put up all of the green and gold decorations I've bought! The Dollar Tree has some seriously cute stuff, and you can't beat the price. On March 17th, you'll catch me wearing my clover shades and luck of the Irish gold four-leaf clover earrings, while eating red potatoes, cabbage, and carrots. Don't forget to make the shamrock shake and green cupcakes!
Hello, Spring: March 20th will be the first day of spring. Say goodbye to winter and give a warm welcome to spring by planting flowers, or teach your kids about nutrition and where food comes from by starting a vegetable garden! Get out there and grow your own!
Waffle Day: Saturday, March 25th is Waffle Day. Honestly, I think we all know that waffles trump pancakes any day. So, set up a waffle bar for brunch—family style, of course! By the way, having a plethora of yummy toppings is an absolute must.
Purple Day for Epilepsy: Get decked out in all purple on March 26th! It's for a good cause. Raise epilepsy awareness by wearing purple. Don't forget to spread the word!