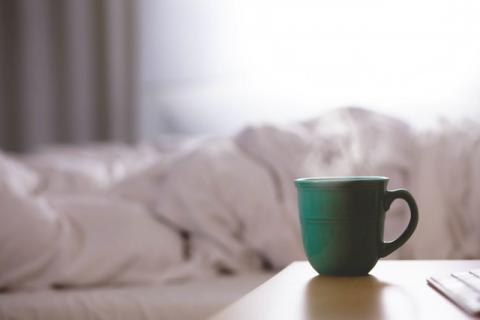 Lately, I've been really good about going to the gym four times a week. However, when my mom and dad came down with a cold, I couldn't help but think of the bright side of things—if I caught what was going around, I'd get a few days of rest from the gym. If I could manage to eat anything right now, I'd be eating my words because this sickness is terrible. I'd take the gym over this sore throat that refuses to go away a million times over. Since I always seem to become ill pretty early in the cold and flu season, I decided to look into foods I could eat to help my body fight back. I hope these five foods can help prevent you from having to endure what I'm currently going through (it's far from fun, people).
Blueberries: Give your immune system a boost with a bunch of blueberries. These tiny blue fruits are full of disease-fighting antioxidants, and they offer anti-inflammatory properties. A blueberry smoothie sounds like a delicious way to get hydrated, and soothe a sore throat.
Carrots: These sweet, orange veggies are rich in beta-carotene, which our body turns into vitamin A. Vitamin A helps to keep our immune system strong by ensuring that our mucous membranes are working well. If you're a carrot fan like me, you can roast them, steam them, dip them, or whatever else your heart desires.
Red Bell Peppers: If you thought oranges were the key to vitamin C, think again. These bright peppers are actually higher in vitamin C than the popular citrus fruit. Getting a lot of vitamin C, especially right when you become ill, is essential to shortening the duration of the illness. Do yourself a favor by roasting some red peppers; they go with just about anything.
Sunflower Seeds: This ballpark favorite is a great source of vitamin E. This antioxidant protects our cell walls from damage, and could be essential to lung health. If throwing some sunflower seeds on my salad can help me breathe better and decrease chest congestion, or phlegm (yuck, I know), I'm all for it.
Tea: We've all heard of drinking tea when we're sick, but it's for good reason. Did you know that, in addition to being a chest congestion clearer and a sore throat soother, tea increases immunity? Drinking tea quickens your body's defenses against germs, and reduces inflammation too. Get the kettle on the burner!