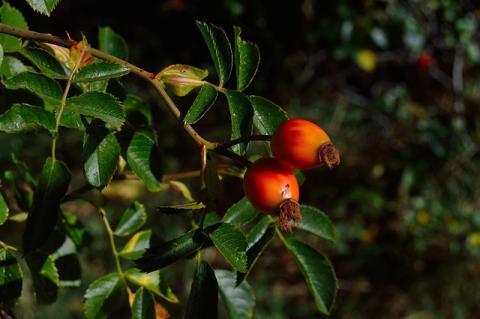 Goji Berry Goodness
If you love berries and can't seem to get enough sweetness in your diet, then don't pass up the goji. Goji berries, otherwise known as wolf berries, are a fruit from the Lycium barbarum family offering a wide range of health benefits which include fighting diabetes, preventing high blood pressure, even combating depression. The goji is native to China and the Chinese have been using this super food for centuries to treat various ailments. Over recent years, the goji has begun to take hold in the West, giving way to another wonderful healthy alternative when it comes to your dietary options.
The Nutritional Facts of the Goji
Each serving of goji berries are estimated based on 1 ounce per serving and include:
Calories: 23.7
Protein: 3.1 g
Sugars: 3.6 g
Vitamins A and C
Health Benefits of the Goji Berry
The goji berry has been used for alternative Chinese medicine for centuries. More recently, scientists have begun studying this powerful fruit and offering up their professional opinion on the health benefits that this little berry has to offer.
The National Center for Biotechnology Information researched the goji and found that combined with various juices and beverages this fruit offers healthy alternatives to keep your body well, citing, "Wolfberry is widely used in herbal teas aimed at weight control (with cassia, poria cocos, chrysanthemum, and other herbs), antiaging (with astragalus, ganoderma, and others), and liver protection (with licorice, ganoderma, gynostemna pentaphylla, and others)."
Another report done by the Avis Regime outlined the various benefits and uses of the goji berry which include improving one's cardiovascular network, reducing blood glucose, and increasing immunity and brain health.
Where to Get the Goji Berry
If you are ready to try the newest super fruit and want to know the best place to get your next health kick, then finding out where to go is the next piece to your healthy equation. One of the easiest places to pick up the goji berry is by visiting your local grocery store or co-op. Many health food stores offer an organic version of the goji berry in a dry form, making it an easy snack throughout the day. For those looking for a bit more variety, goji juice offers another option and can be found even more places.  When buying any kind of juice, make sure it's natural, without sugar added for optimum health benefits.
Regardless of how you try out this new super food, the goji berry offers a wide range of consumption options and health benefits. So the next time you are looking for a powerful antioxidant drink, energy boost, or other alternative treatment, reach for your bag and give it a try.