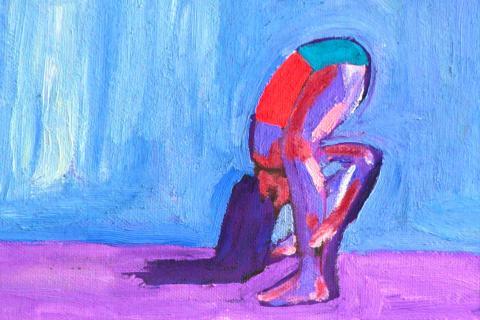 Wellness Wednesday 116: Tortoise
Benefits:
Stretches entire legs.
Can also help stretch back.
Foundation & General Alignment:
Start with legs wider than hips distance.
Bend upper body at the waist.
Keep back as straight as possible, back will bend.
Shoulders will go between legs.
Hands can either wrap around back of legs or press on calves to deepen stretch.
Knees have a slight bend in them.
Feet will be facing forward.
Common Problems:
Legs are straight and over extending.
Modifications:
Hands can be grabbing heels for easier stretch.