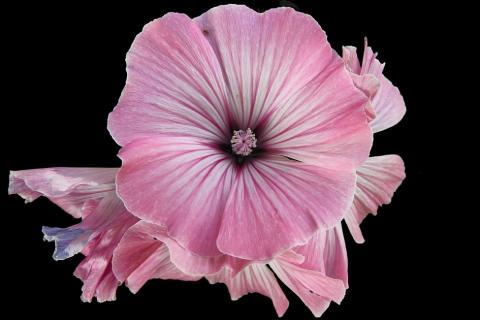 Before there was ever the white gelatin, sugary puffs, there was the marshmallow, which unlike the sweet is actually quite an amazing plant. Marshmallow, otherwise known as Althaea officinalis, is a perennial species plant which is native to Europe, Western Asia, and North Africa. The root of the Marshmallow plant has often been used for many different purposes involving both health and medicine. Among many, here are 5 marvelous uses of marshmallow root.
Weight Loss
Marshmallow root has been used to aid in helping with weight loss. The root will swell when mixed with the fluid in the stomach, which can prompt the stomach into feeling full.
Gum Inflammation
The root has often been used in mouthwashes to aid in bringing down gum inflammation. Marshmallow root has also been given to teething infants in order to help soothe their gum pain.
Tea for Soothing
Marshmallow root has a soothing fragrance that makes it great in teas. On top of that, marshmallow root tea has been used for centuries to assist in soothing sore throats as well as cold and flu-like symptoms.
Digestion
Marshmallow root has been used for such issues as heartburn, stomach illness or occasional, minor digestive problems. When used for the digestive system, people often make it in to a tea to drink.
Skin
Marshmallow root tinctures and powder can be added to homemade skin products. The root has been used to help soothe skin conditions such as insect bites, eczema, rashes, and sunburn. So that's why you may see it as an ingredient listed on the back of some lotions or ointments used for the skin.
 You can usually find marshmallow root in all kinds of various forms, such as tincture, powdered, tea or raw. From skin to oral care, there are many ways marshmallow root can beneficially be utilized. I would say most definitely, this would be something worth having on-hand at home.