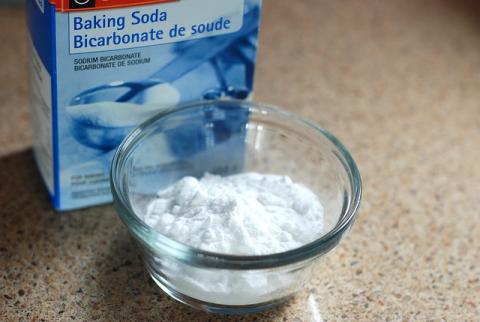 Want to make your home be at its cleanest, ever? Stop reaching for chemicals and do it with natural ingredients that make your home and the environment equally happy…
With holidays around the corner, it's only natural for us to be cleaning our homes like the dickens, to declutter, de-grease and de-grime till everything is as shiny as Rudolph's red nose! But do we have to use chemical-laden stuff that smells, looks and feels artificial? Try these 15 homemade, all natural home cleaners instead and add some sparkle to the ecology as well. A great way to reduce your carbon footprint. Think of it as your holiday gift to Mother Earth.
Stinky Bathrooms
Give the toilet cleaners and tub de-grimers a rest. Not only do those harsh chemicals add to effluent waste, but they also dull the ceramic shine of your toilet bowls and tubs with repeated use. To clean those toilets, tubs and tiles – reach for some vinegar! When possible, please also make sure to use reusable or biodegradable rags, sponges, etc.
1.To make a great toilet cleaner that also smells great, pour ½ cup of baking soda and 10 drops of your favorite essential oil into the toilet. Add ¼ cup plain vinegar – while it fizzes, clean away.
2.Make an everyday wipe for your toilet seat and basins. Fill a spray bottle with vinegar and add a few drops of your favorite essential oil. Spray on toilet seats, tiles and basins – let it sit for 5 minutes and then wipe clean (bonus points for using reusable or decompostable rags!).
3.To clean tiles and grout – spray white vinegar all over and let it sit for 30 minutes. Scrub off any remaining grossness and then rinse with warm water. For tougher stains, mix together baking soda with a bit of organic liquid soap and scrub some more. Rinse for a clean bathroom.
For Smelly Kitchens
Kitchens should smell nice and be clean – and you don't always need bottled chemicals to do that. Here are some DIY alternatives…
4.To make a great countertop cleaner, mix together equal parts vinegar and water in a spray bottle and use to clean. However, if your countertop is stone (like marble or granite) then skip the vinegar and use rubbing alcohol or vodka instead.
5.Need to clean grimy and disgusting chopping boards? Sprinkle on some sea salt and then rub the surface with half of a lemon. Let it sit for 5 minutes and then rinse off with hot water. Repeat if necessary.
6.Caked-up food in the oven? Heat the oven to 125 degrees F and then spray on the countertop spray (point 4) onto the food stuff till it's damp. Sprinkle or rub salt onto the affected area. Turn off the oven, let it cool and then rub off the offending stuff with a damp sponge.
7.A clogged drain? Boil 2 cups of water and keep aside. Pour ½ cup of baking soda into the drain and then pour in the water.
8.Refrigerator grime giving you nightmares? Mix 2 tbsp of baking soda in a liter of hot water. Dip a soft sponge in the mixture and use it to wipe down the fridge, inside out.
For clean, soft clothes
In the laundry aisle, stick to just the detergent. For soft, clean clothes, try these non-toxic alternatives.
9.Liquid softeners often mess up clothes. To make your non-toxic version, add 20-30 drops of your favorite essential oil to one gallon (approx. 4 liters) of vinegar. Use 1/3rd cup of this mixture for each load.
10.A really dirty hamper? Skip the bleach and add in the juice of one lemon to the rinse cycle. Clean, scented clothes!
For grubby home on the whole
Need to clean up the rest of your home? We've got some organic ideas here…
11.To clean those floor tiles (not for use on wood!), combine white vinegar with warm water in a 1:2 ratio. Mop up floors with this mixture.
12.To clean walls, mix ¼ cup vinegar in one liter water – use a rag to wipe down walls.
13.To give your windows and mirrors a shine, mix vinegar and water in a 1:4 ratio and squeeze in half a lemon. Use a rag to wipe the windows and for some extra shine – use a crumpled newspaper to dry off any moisture.
14.A great furniture polish for wood is ¼ cup lemon juice mixed with ½ cup olive oil. Dampen a rag and rub away.
15.For polished or varnished wood, mix 2 tbsp olive oil, 1 tbsp vinegar and a quart of warm water in a spray bottle. Then spray and rub dry with a soft cloth.
Note to readers: All of these DIYs have been tested by me – and most of this is what I reach for unless faced with a problem that vinegar or baking soda just cannot solve! I hope you like these ideas – write to us if they worked for you (or not) in the comments section below. Till then, happy cleaning!