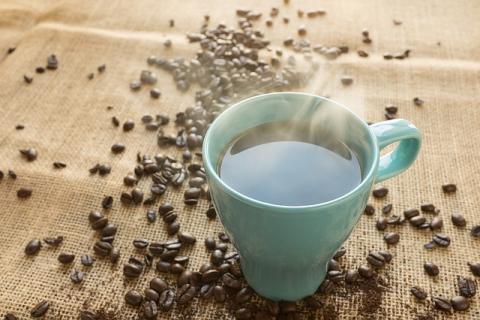 "Coffee makes the world go round," that's what I always say.  And as long as you moderate the amounts of coffee you drink daily, there really isn't a reason why you should stop anytime soon. I usually drink a cup of coffee a day; I wake up every morning just thinking about that perfect cup. Which brings me to my next point: how to make the perfect cup of coffee using a pour over method. There are indeed many pour over methods, but I'm going to talk about one of my favorites, which is using the Melitta pour over method. Invented by Melitta Bentz in 1908, this manual coffee brewing method delivers delicious coffee every time! It will also save you time if you're always on the go.           
Using a Melitta to brew the perfect cup of coffee can be a fairly easy task, even easier than using the usual Mr. Coffee machine. The Melitta pour over method is understated and will change the way you brew coffee forever once you try it out. I will go over step-by-step how to brew the perfect cup of coffee using a Melitta.
 Things you'll need:
-Melitta
-Filter
-Coffee
-Water
-Mug
You'll want to start off by boiling some water first. We won't get too technical about what temperature the water should be; as long as you've boiled some water you'll be fine. Next we'll start assembling the pour over.  You'll need your favorite mug for this step; using a regular size mug should be fine. Then you'll want to place the Melitta right above your mug; you'll see it will fit perfectly on top. If your mug, however, is too wide you might want to switch to a smaller mug. There are different Melitta sizes, but I find that the size doesn't really matter as long as the Melitta fits on top of your. For reference, I use a 2" Melitta, which fits well on any regular size mug.
Next, you'll need to put a filter on your Melitta, this step can be done before or after placing the Melitta on top of your mug, it's really up to you. Depending on the size of your Melitta make sure you check and get the same size filters. I accidently got the 4" filters once… if that happens to you, its OKAY, they will still work just fine. Like I said, we won't get too technical, because as long as you have the notion for brewing a regular pour over you will be fine.
A tip for all you coffee lovers out there would be to not overthink it. It took me a while to start using the pour over method mainly because I assumed it would be hard.
Okay, lets get back to brewing! Where was I? Oh yes, one of my favorite steps! Time to pick what coffee you want to brew. You'll need some ground coffee for brewing. I usually brew Antigua coffee from Guatemala.  If you haven't already tried Antigua Coffee, I highly recommend trying some, as it is rich in flavor but smooth, perfect for the morning. The next step would be to add a teaspoon of ground coffee to your Melitta. If you use a 2" Melitta you'll only need about a teaspoon of coffee per cup. In fact if you use any size Melitta, depending on how strong you like your coffee you'll always add about 1-3 teaspoons of ground coffee to your Melitta. I would personally recommend adding just 1 teaspoon of ground coffee if you drink your coffee black; it creates the perfect combination of smooth blend.
At this point your water is done boiling and it's been sitting there for about a minute or so.  What you'll need to do next is pour over the hot water onto the Melitta and watch the coffee brew. Depending on how big your mug is, you'll only need about a cup of hot water for this. Fill the Melitta all the way up with the hot water and then just watch it drip. Don't add more water until you check to see that you have more room in your cup, in which case feel free to add more water until your cup of coffee fills up. You will then wait for the coffee to brew, it usually takes a minute or so; it's really that quick! Once you're done with that step, carefully take off your Melitta and just for cleanliness, take off the filter right away as well; that can go in the trash, and then just rinse your Melitta with water and let it air dry.
At this point your coffee is ready to drink! How long did all that take you to do, you may ask? About 5 minutes, if not less. And that is really all there is to brewing the perfect cup of coffee. The Melitta pour over method is indeed a fairly quick and easy way to brew the perfect cup of coffee. It's definitely one of my favorites, and I hope you'll give it a try some time because I have a feeling it might change your life.