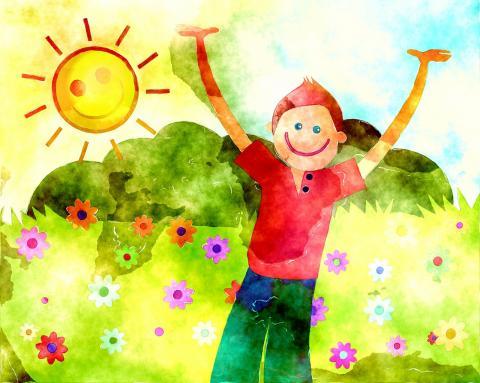 The human race is breaking up with nature and earth—and while Mother Nature may be unhappy about it, it is us who will pay the price in the end. We mindlessly buy things that pollute our home, our planet. Air, water, earth, sound, sight—there's nothing that we don't corrupt for our own benefit. So it's all the more important for our kids, the future generation, to love and respect nature all the more. And nature means the geographical beauty, the animals and creatures, and of course, the flora and greenery. Since the kids have gone techno-crazy on us, why don't we use technology to show them the beauty of the world—and make them fall in love with nature all over again? If you think that might work for your tech-freak kid, here are some tips and tricks from our side.
Use A Camera
When we travel, or even when we are just having a boring weekend at home, we spice it up by going for a walk or a bike ride around our neighborhood. It's a villa-dotted landscape with a gazillion trees so it's easy to spot many birds and butterflies flitting about in the morning. We arm the kids (two boys, ages seven and five) with a camera and set up a small contest of who can click pictures of how many different species of birds, animals, and insects. It's a very entertaining couple of hours! The kids get to have their own cameras and we then try and research the various creatures in the photos with the help of Google Image search and the vast world of the Internet.
Use The TV
Too much TV is bad for the kids, that's true. But kids will watch TV for some time. Make that part of TV count—at home, I have a TV in my kid's room, but I have not connected it to cable and it not what we call a "Smart" TV. Think of it as an LED screen, to which I have connected a hard disk and stored every nature-linked program or movie I could think of. And no, I certainly don't mean a bashing-each-other-up slapstick like Tom & Jerry. I am talking series like the Kratt Brothers, Zaboomafoo or even the intensely irritating Go Diego Go. I am talking channels like National Geographic, Animal Kingdom, and Discovery. And then there are awesome animation movies that may humanize the animals but are great movies none the less. A small list:
1.     Sing: A movie about a singing competition, in a world that is all animal. The highpoint is a gorilla singing "I'm Still Standing" by Elton John.
2.     Madagascar (1, 2 & 3): Animals living in the zoo breakout, with hilarious consequences.
3.     Rio (1 & 2): The story about a blue macaw and how he learns to fly.
4.     The Secret Life of Pets: So when you leave your pet behind for work, what does it do?
5.     Zootopia: If there was only an animal world, how would they live in law and order?
6.     The Good Dinosaur: The world would be very different if that meteor had never hit the earth!
7.     Kung Fu Panda (1, 2 & 3): If Pandas were like Jackie Chan…
8.     The Jungle Book: Mowgli's legend with amazing effects in 3D.
9.     A Bug's Life: A wonderful take on those garden bugs.
10.   Ratatouille: If a rat can cook, imagine all the things that you could do…
11.   Ice Age (1-5): Who could have imagined that a woolly mammoth, a saber-toothed tiger, and a sloth would become so popular?
12.   Happy Feet (1 & 2): If you like the Penguins of Madagascar much, you have to love the dancing penguins of Happy Feet!
Use Apps
With the advent of the smartphone, the world has gone a tad dumber, considering it has literally created a virtual reality of social media and living dual lives. Kids manage to learn tech much faster than us. And they are sneaky enough to steal some moments on our phones when we aren't looking. We did an article on apps you can use to be healthier. Now, try these three apps to make kids love nature!
·         National Geographic Apps: There are many apps in here, and each one will suit particular interests of the child. Like World Atlas, which is bursting with all the information you need to know about the world we live in, including location search, time, and weather. Lots to do and your child might just get bitten by the travel bug as well!
·         Audubon Birds, Trees, Mammals, and Flowers: An app that lets you take pictures to do more research, log sightings, and keep a journal of your discoveries—it may be a tad expensive at $20 or so, but most users call it well worth it!
Hope you liked our ideas, and have more to share with us too—do write to us in the comments section below. Happy parenting…