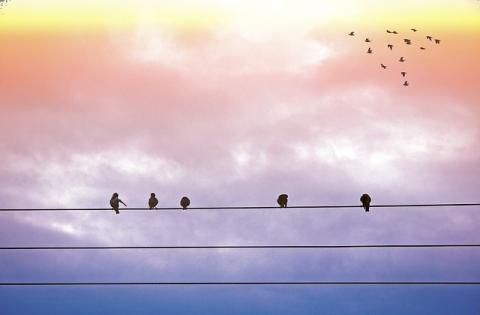 The Tech-Free Detox
Need to detox? Skip the traditional fasting and start with being tech free for some surprising benefits.
Fasting is good for the mind, body and soul – it detoxifies us from the inside out and also teaches us new levels of self-control. But fasting is not just about food. You can also go on a technology fast – going tech-free just once a month can reconnect us with nature and our own self in whole new ways.
Technology: boon or bane?
In a 2005 survey, it was noted that the average American spends about nine hours each day with technology – surfing the web, talking on the phone, watching TV and such. And sometimes, two or more tech things are being done simultaneously. Don't get me wrong, tech is great. It has made the world simpler, smaller and full of infinite possibilities. That said, there's a downside to this so-called tech addiction, too. Listed below are some of the definite banes of being too tech friendly.
1. Being glued to technology causes a host of obvious problems, such as eye strains and posture pains, along with other couch-potato diseases. Lifestyle-related diseases are on an unprecedented rise with most of the populace being glued to tech and living sedentary lifestyles. Mindless eating, little exercise and sitting for long hours are bad for the body and mind in so many ways.
2. Too much tech has given rise to most of us having short attention spans, giving rise to more and more cases of ADD (attention deficit disorder) & ADHD (attention deficit hyperactive disorder) in children. In adults, this lowers the overall productivity – if we aren't able to pay attention to what we are doing, we are likely to make more mistakes at home and at work.
3. Being online has created an unreasonable expectation of us being available all the time. Something bosses expect from employees, students from professors and people from their friends, families and better halves.
4. Since we do not have to leave the comfort of our homes to 'talk' to people, we are perhaps becoming less fluent in face-to-face communication.  E-ships are the rage now with e-dates, e-chats, and everything happening online, literally.
5. Finally, effortless technology is making humans, effort less. We are turning into a button-pressing, phone-calling, not moving generation of gadabouts and sadly, passing the same onto the next generation.
Basically we are trapped in a vicious cycle of tech. Going tech free for a day makes us reconnect with things about us we had forgotten about -- things that make us happier people on the whole. As people we need social mingling, we need to feel appreciated, we need to feel loved. Being online and having Twitter followers or Facebook likes is not always the right way to go about it. We need to connect with people on the physical, being-present plane. We need to do things, make things with our hands. We need to stop and smell the flowers. What's the point of all this? Technology has manifold benefits but somewhere it's stressing us out, too. A tech-free day helps us achieve balance, gain new perspectives and reach out to people we may have lost touch with inadvertently; and most importantly, it helps us get in touch with our inner true self.
How to go tech free?
So how do we detoxify from technology, especially when we are so dependent on everything electronic, for just about everything.
1. Figure out why you want to do the tech fast: Is it because you feel that while technology gives, it also taketh away? Write down the whys and make sure you feel strongly about giving up tech for just a day – for only then would you be able to stick to it in all honesty.
2. Start with doing this once a month: Plan the day that would work best for you. Obviously most of us have jobs that involve technology, so a weekend would work the best. Remember to keep away from tech for a full 24-hour period. Your night needs to be tech free too.
3. Inform your near and dear ones: Before you go AWOL for a whole day, inform the people in your life, lest they get anxious about you not responding online or on the phone. Make sure the people in your life are aware of this so that they can co-operate with you on the same level.
4. Make a list of what you can do without: The TV, Internet and phone are some obvious things you can switch off. But you may need your car, a blender or even the washing machine. Decide on the things you can and will do without, and the things which you'd like to do without but may need to use.
5. Try to be one with your true self: Due to job and family demands, many of us have left behind hobbies that we once loved. It could be painting, writing, or pottery – anything that makes you work with your hands. Do that one thing you loved and plan ahead for it. Make a trip to the local crafts store a day ahead to avoid using the car on your tech-free day. Read a book, sing, clean the house or paint your nails… Just keep your mind and hands busy but keep away from the electronics. You could even decide to just spend the day with family or friends; make sure they know about you being tech-free that day and agree to participate in the same with you at least in the time that you spend together.
6. Go meld with nature: Nature offers you so many options to be free of technology. Go for a walk, a hike or even a trek. Plan a family picnic and make it a family tech-free day. Though you might need the car for this, ban the mobiles and the car stereo. Roll down the windows and breathe in the breeze. And oh, no cameras either. The best memories are the ones clicked by your brain. You can even choose to spend the day puttering about in your backyard, planting, weeding and bringing a positive transformation to your garden.
7. Reflect: what did you learn from it? Did you like being tech-free for one day? Or did you dive back into your e-powered world with a sigh of relief? What did you learn about yourself and the world by doing this? Did this make you feel positive or simply lost? And finally, will you be doing this again? Ask yourself all these questions and answer them as honestly as you can. And if you feel that going tech-free isn't for you or didn't work the way it should have – try it again after a few months. It's not supposed to be a punishment, merely a form of meditation that you do by giving yourself time to breathe, to just be and to get closer to who you really are.
You won't know whether going tech free helped or not in just one day. Give it time, and try and repeat the tech-free day at least once in a month. You may realize the positive changes in yourself sometime later. Happy tech freedom day to you…
Write in to us in the comments below about your experience of going tech-free for a day… Your story may inspire others.