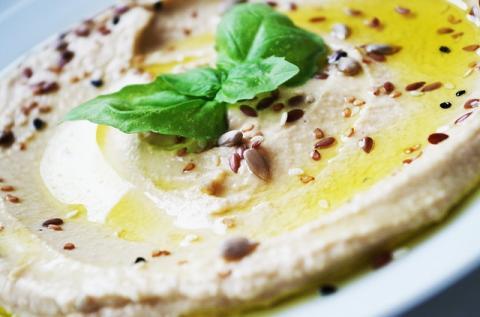 Hummus is a great, healthy alternative to many dips high in fat and low in nutritional value. Expensive in the store, it is far easier to make than most realize, and the beautiful aspect to making it from home is that you can create and combine as many flavors as you'd like and cater to your favorite variations! Generally what I like to do is make one large basic batch with simple spices and then separate this into several smaller batches with different variations. Spices and small flavorful additions go a long way and you create endless assortments branching from this basic recipe.
Ingredients/Essentials
-2 cans of organic chickpeas, 15-16 oz. each
-1/4 cup of lemon juice
-1/4 cup of olive oil
-1/2 cup of tahini paste (can also be easily made from home)
-1 clove of garlic
-Cumin
-Himalayan sea salt
-Pepper
-High-powered blender or food processor
Instructions
-Strain liquid off chickpeas.
-Add chickpeas, lemon juice and olive oil together in processor and blend for approximately 2 minutes.
-Once decently smooth, add in tahini paste, garlic and spices and blend for an additional minute.
This larger batch can then be separated to make various versions of your favorite hummus flavors! One of my favorites includes adding red pepper, jalapeno and cilantro to satisfy those of us that love something a little spicy. Another great combination includes sundried tomatoes, basil, feta cheese and avocado for a refreshing taste perfect for the end of summer picnic.