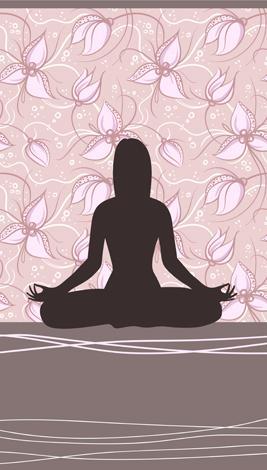 Few people call karmic yoga "karmic yoga" these days, but it still exists. You might know these classes as the weekly or monthly free class at your local studio. Perhaps there's a donation-based class near you. Karmic or karma yoga is based from the Bhagavad Gita, which is a sacred Sanskrit Hindu text. There are three key paths to realization, and karmic yoga is one of them. It's quite simple: Karmic yoga is a path to attaining perfection via selfless actions.
In other words, it's philanthropy, volunteering, and embracing selflessness. It's a means of serving your community and world. There's no goal of glory or fame involved. Clearly, there's a lot more to karmic yoga than the practice of yoga as we know it today! After all, "yoga" as it was originally intended wasn't all about asanas. It was a lifelong practice steeped in meditation, betterment of the self, and seeking spiritual enlightenment. In Hinduism, reincarnation is very prevalent. Only once a person has lived a life of meditative reflection and selflessness, where they will learn no more from another reincarnated life, will they achieve permanence in the afterworld.
So…What Does This Have To Do With My Yoga?
Karmic yoga in our contemporary world can also mean offering and participating in free or donation-based classes. Many yoga teachers prioritize giving back what they've learned via free or sliding scale classes. However, as humans we sometimes value something less if it's free.
Thinking about what you, as a student, can get out of a karma class (besides a fatter bank account) can help you appreciate, value, and respect the class. Participating in a karmic movement brings you into the fold. In every single yoga class, regardless of the teacher's background, style, or the cost of the class, you can learn something new.
Karmic Yoga From A Teacher's Perspective
I created the "Get it Ohm!" karmic yoga movement five years ago with a specific purpose. I wanted to offer free classes to communities that didn't have access to traditional yoga studios (they can be expensive!) or didn't feel comfortable in such surroundings. I prioritize Native American communities, but am open to any and all groups. When I began my own practice several years ago, I was a broke college student. For years, I took advantage of the many free classes in my city. I clearly remember how intimidated I was. Everyone was so good and could do insane poses. I thought I'd never get to that point (and in some cases, I still haven't and likely never will—but that's okay).
If you're a teacher considering offering a karmic yoga class, ask yourself why. What are your goals? Are some of them a bit selfish, and if so how can you counteract them? It's also surprisingly challenging at times to find a space to offer such classes. It takes some commitment, but when you find the right fit, you'll know.
Have you taken or offered a free/karmic class before? What did you learn?