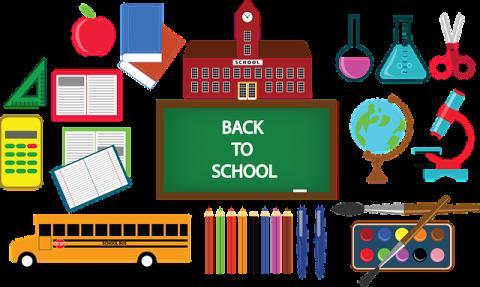 It's back-to-school time of year, folks! You can see parents fairly skipping round the stores. The pressure is ON! With reports of parents spending upwards of $700 for supplies alone, it's easy to feel you SHOULD be spending that much. And then there are all the new outfits…
With such excitement in the air we assume our children feel equally enthusiastic about the upcoming months. The truth is, if you have an anxious child, all this is adding to her/his concerns. The pressure IS on. On them.
They may not be enjoying the shopping sprees as much as their parents. Their anxieties may well be their over-riding thoughts and the more excitement they see from their parents, the more they may feel like their concerns are not understood or not valid.
While this by no means applies to all children, if you do have a child with anxieties, here are a few ways to try and handle it:
Scale back on your enthusiasm. If they aren't feeling it too, continued cheeriness on your part can come across as forced.
Ask what they are worried about -- but ask in a way that communicates that you want to listen and talk about it.
If your child's concern is about making friends (and this is the most common worry), remind them of friends they already have who enjoy their company and why their old friends like them. If this is a new school and it is at all possible, try to have your child meet one or more of their new classmates ahead of time.
Offer practical solutions where possible. Perhaps they are concerned about being lost in a bigger school? Draw them a map. Perhaps they are worried about using a combination lock? Practice ahead of time and write down the combination. If they are worried about academics being too much, reassure them that they will have support from home and/or tutors. If they worry about organization, help them set up folders and binders and a homework planner.
Try not to overwhelm them with plans for afterschool activities. While you might need to schedule their afterschool care, piling extra sports and classes on, even if they sound super-exciting to you, is just too much for some children. Let them drive what they are signed up for, if possible.
It is ideal to have your child in an earlier routine for bedtimes and waking before school starts, but that is easier said than done. Don't sweat that too much – everyone adapts over the first few days.
Having time in the mornings for a nutritious breakfast is important, but a truly anxious child might resist. Again, once things settle down this can become a routine.  Be prepared to let that slide on the first morning or two – the last thing you want is a battle right before leaving for school.
Some children develop physical symptoms from their anxieties, such as headaches and stomachaches.  Most parents know whether or not these are caused by nerves but if they persist you should schedule a doctor visit.
On the first day, if you are walking your young child in to the classroom, be prepared to kiss goodbye and then leave. Don't prolong the separation. Your child will settle more quickly once you have gone.
You, on the other hand? You might take a bit longer, but relax. Remember that dealing with and overcoming their worries will help your child develop additional skills that the child can continue to use throughout his/her life.