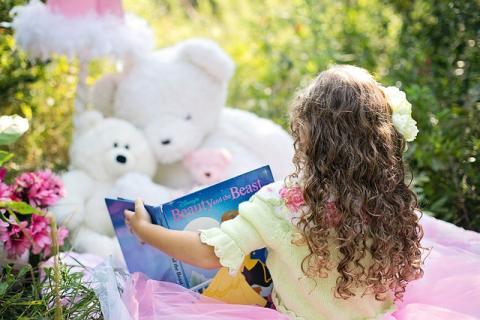 If you're excited about spring being in full effect (who isn't?), you're probably looking for some fun activities to do to celebrate warmer seasons being on the horizon. So, let's ring in spring by engaging in some April-themed activities, especially ones that involve getting outdoors, for both you and your family! Don't let the chirping birds and blossoming flowers hog all the sunshine!
1.     Harmless Pranks: As we all know, April 1st is April Fool's Day. Get in on the shenanigans by planning out top-secret pranks with family members. The great news is the giggles and memories don't have to stop there. Who says you can't celebrate the importance of humor all month long? It's all in good fun.
2.     Listen to the Music: April is International Guitar Month, and the perfect time to learn the basics of how to play the guitar. Unfortunately, public schools rarely have music programs these days due to budget cuts, which is why you simply must instill in your children how to appreciate the arts yourself. I would love to be more musically inclined! If you can't afford to take guitar lessons together, there's always YouTube!
3.     Spring Cleaning: Okay, this may not sound "fun," but it definitely can be! Show your kids how to clean up after themselves by involving them in your spring-cleaning. Blast some of your favorite music and show off your dance moves while you work toward a sparkling clean home. After everyone pitches in, you'll have time to enjoy a family movie night.
4.     Drop Everything and Read Day (D.E.A.R.): April 12th is famed children's books author, Beverly Cleary's, birthday. On this day, set aside a decent chunk of time to read some books together that will get everyone's wild imaginations going. Prove to your kids that taking up reading, as a hobby, can provide endless hours of educational entertainment.
5.     Pastels, Bunny Rabbits, and Easter Eggs: Easter may have religious roots, but you aren't required to be religious to have fun! This year, on Sunday, April 16th, dress in pretty pastels, dye some Easter eggs, paint a spring-inspired picture, and hunt for candy-filled Easter eggs. Maybe you could even pet a soft bunny rabbit, perhaps? It's all in the spirit of Easter traditions!
6.     Earth Day: April 22nd is Earth Day, everyone! There's no better day to get out in the garden, or start one! This is a wonderful opportunity to teach your kids more about how to properly help care for the beautiful planet we inhabit. It's vital that the next generation is knowledgeable about climate change. After discussing how to reduce, reuse, and recycle, take a little trip to your local recycling center; kids will be enticed by the fact that recycling comes with a small monetary incentive.