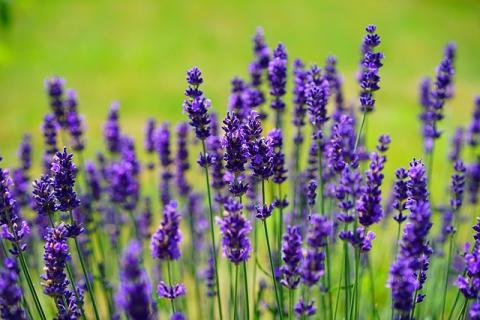 Okay, so perfume is great and all, but am I the only one who sneezes around artificial perfume? (That is, perfume scented with fragrance, instead of essential oils?) I doubt it: That's why I would much rather DIY my own perfume. I really like solid perfumes instead of the ones you spray because they tend to be easier to transport and aren't as obnoxious (come on, the ones you spray get everywhere). Not to mention, solid perfumes don't produce as much packaging waste simply because they don't require a plastic nozzle. That, and you can upcycle old tins, small jars, and even lockets into solid perfume containers. A really cute idea is to find a vintage locket necklace and transform it into a portable solid perfume container! It'll keep you looking (and smelling good) all day!
Base Ingredients:
1 ½ cups organic almond oil
½ cup grapeseed oil
1 tsp. vitamin E oil
½ cup beeswax pastilles
Note: You will need the base ingredients for sure, but feel free to experiment with different essential oils to create different scents. I've listed a few essential oil blends I'm particularly fond of below. Feel free to change it up any way you see fit and get creative!
Revitalizing Lemon:
60 drops organic lemon essential oil
25 drops organic eucalyptus essential oil
20 drops organic leaf essential oil
20 drops organic rosemary essential oil
Romantic Rose:
15 drops organic ylang-ylang essential oil
8 drops Valencia orange essential oil
5 drops rose absolute essential oil
Moonlit Jasmine:
15 drops organic ylang-ylang essential oil
8 drops organic jasmine absolute essential oil
5 drops organic vanilla essential oil
Directions:
To start, melt the beeswax pastilles and the carrier oils together in a double boiler.
Once they're completely melted, remove from heat and add the essential oils of your choice, along with the vitamin E oil. Here is where you can get creative. You don't have to follow any of the scent recommendations above if you don't want to. Just use this recipe as a base, if nothing else. You also don't have to follow the amount of drops to the T either – it all depends on personal preference. Remember: You can always add more, so start with less.
Stir the essential oils and the melted mixture together. Once properly blended, it should smell amazing.
Now pour into the container of your choice. It should make enough for a single 1-ounce container. Rub some on your skin wherever you'd like some scent.  Enjoy smelling beautiful!