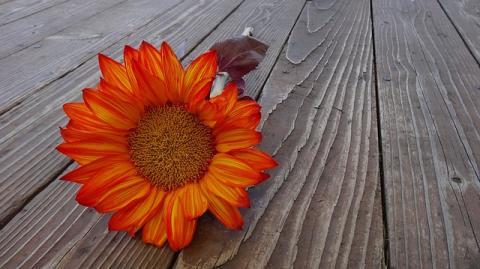 Thanksgiving is my favorite holiday. There's nothing like good food, good wine and good people to remind me of the important things in life. That said, whenever I host Thanksgiving, I like to make sure everyone's dietary needs are met. I want the appetites of my vegan guests to be as satisfied as those of their non-vegan counterparts. Unfortunately, most popular Thanksgiving recipes include copious amounts of butter, cream and cheese, which is why I like to start researching vegan recipes with plenty of time before the big day.
In this series over the next several days, I'll introduce some of my favorite vegan appetizers, sides and main entrees that will ensure your vegan family and friends will not go hungry. These two appetizers are ideal for Thanksgiving because they're not too filling before the big meal. The corn salsa mixes in well with the harvest theme, while the fried artichokes add a tasty punch to the more traditional veggie appetizers. Both are also fairly quick to make, leaving time to tend to the more complex Thanksgiving Day treats.
Corn Salsa
Ingredients
1 (15 ounce) can white corn, drained
1 (15 ounce) can black beans, drained and rinsed
4 Roma tomatoes, diced
1 bunch cilantro, chopped
1 small red onion, chopped
1 tablespoon garlic, crushed
1/3 cup lime juice
1 avocado, peeled, pitted and diced
2 tablespoons olive oil, or to taste
1 teaspoon cumin
Salt and pepper to taste
Directions
Stir the corn, black beans, tomatoes, cilantro, onion and garlic in a large bowl. Slowly mix in the lime juice, olive oil, cumin, salt and pepper. Add the avocado last to avoid making it too mushy. Serve immediately with tortilla chips.
Beer-Battered Artichoke Hearts
Ingredients
1 (32 ounce) bottle of canola oil or vegetable oil
2 (14 ounce) cans of whole artichoke hearts
1 cup unbleached white flour
1 cup beer (usually a lighter beer)
Salt and pepper to taste
Directions
Heat a pot of the canola oil on the stovetop to about 375 degrees Fahrenheit.
Drain artichokes and pat dry with a paper towel. Let them sit for at least 10 minutes to fully dry.
Whisk flour, beer, salt and pepper in a large bowl.
Dip artichokes in the batter, and then place in the oil. Fry for about 5 to 6 minutes or until golden brown. Remove from the oil and set on a plate lined with a paper towel.