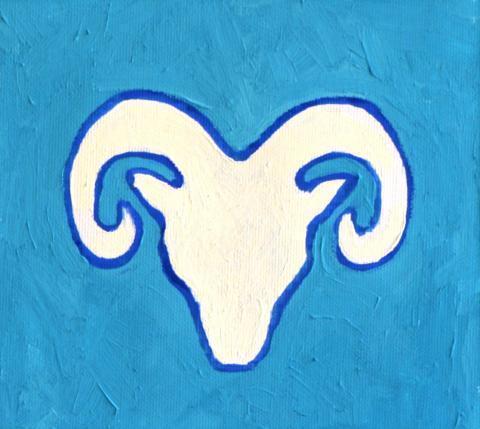 Aries Horoscope August 2018:
Health: A highlight this month is new beginnings that focus on health. Through this, remember that service is good for the soul, so do not think that you must work for a monetary value only. Research new ways that are supportive of a healthy lifestyle and you will take pleasure in a job well done. Healing your emotional and mental pains from childhood will help you in more ways than you can imagine. Forgiveness is sweet victory.                     
Wealth: Money is always a motivator for you, with possibilities of radical changes in fortune. If you put your mind to it, the next 7 years could be a great financial increase in your wealth. If others have money and seek you out or question you, consider the possibilities and do not limit the outcome. Do not flaunt your wealth and it will stay with you. Your career can still be challenging, and will be challenging if you keep thinking that you are not good enough. Show others your ability to gain their support. If they see you as shrinking violet, find out where your water source is and replenish. Working in an institution, whether for mental, emotional, or rehabilitative purposes will be beneficial –  not just for you but for those that you help in the process.
Happiness: Smile and the world will smile with you! Just make sure to not demand too much perfection from yourself. No one is perfect, so do not hold others to perfect standards and you will not be disappointed. Then, you can keep that smile on your face. Finding out who your friends are and spending time with them will be time well spent. Love is going to be in the spotlight this month. Have fun flirting with lots of people if you are single, consider a new partner, but keep it balanced. Remember what you need in a partner. Because if they do not give you the same energy, then they will drain yours. Look at the partners in your past and pick out all the good traits that you liked. Then look at all those bad traits that you did not like – because if you did not learn the lessons then you will make the same mistakes. For those with a partner, this month will bring lots of love into your relationship. Just remember what it was like when you first met, and flirt in the same manner. If there are pains in that relationship are they coming from you and your insecurities in yourself? It is time to start loving yourself. Set the example for others in how you treat yourself and then do not settle for less.
Overall Outlook: If you have learned from the mistakes in your past, things will go smoother than they will if you are still trying to figure out what the lesson is. The easiest way to find out the lesson is to find where that pain is coming from. Finding the problem leads to the solution much faster –  if it does not feel good, then that means it is not good. However, there is no growth without pain of some sort – that is why they are known as growing pains. We all have lessons to learn and some are more painful than others. The first thing we must do is go within and all the way back to childhood. If you are still stuck in dealing with those insecurities, then growing will not be quick until you do.