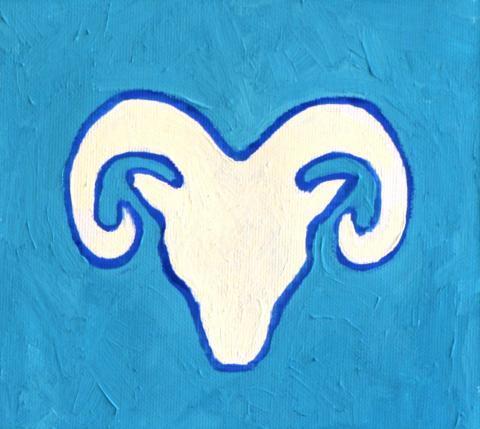 Aries:
Ahh the home life…if it could only stay this happy all the time. There again, isn't it good to get out and enjoy yourself sometimes? That is what this month is all about—going out and having fun. The load is getting lighter. What kind of fun are you going to have? If it is good and clean you will have an enjoyable time doing it, but do not overdo it. If you do overdo it, then you are going to be paying for it towards the end of the month.
We still have a focus on money coming from other people, where things were not going as well as they should be. Things are really looking up in July, just make sure that you spend your money wisely even though you can think of new ways to spend your money. Do not blow your money by going out and having too much fun or you will regret it. Your career is still challenging. What is it that you want your career to be? If you have not learned the lessons from the past—mistakes that you have made about your career—then you will continue to make them. When considering your hopes and wishes, are you going back over and seeing which of your friends and associates are good for you and which ones are not? Are you really looking at your hopes and wishes as possibilities that you are ready to work hard towards? Are you working in a facility that helps the underdogs? That would be a good place for you to work. Because of the creativity in your approach to helping people and your intuition, you will know what they need and not just what has been the status quo of the past. Be open and direct—you are that leader—you just need to have courage. You have been healing yourself and you will continue to heal yourself.
So what is it that you really want to do? Be direct. We know that you like to start things, but need to learn to finish them. You often have problems with money as the motivating factor—just remember that wealth is not always monetary. Possibility of sudden changes in Fortune: of course you are open to that. Is that money coming from your challenging work or is it going to be coming from other people? Can you always count on it, if it is coming from other people? That will be the question. The challenges this month will be a conflict in your career and being good to yourself. If you have not learned to be good to yourself, then career will be a problem. This is a major challenge that will be happening and there again—are you getting financial help from your friends or are your friends taking advantage of your financial situation? When you have changes in Fortune, make sure that it does not change the person who you are underneath. Do not use the position of power that results from a financial windfall to hurt others; use it to help others. You might be a big kid at heart but that does not mean that you do not like to dominate in all your affairs. So, let us talk about having too much fun at the expense of others, because if you do not treat others fair that karmic return might be a little bit more intense than you planned on.