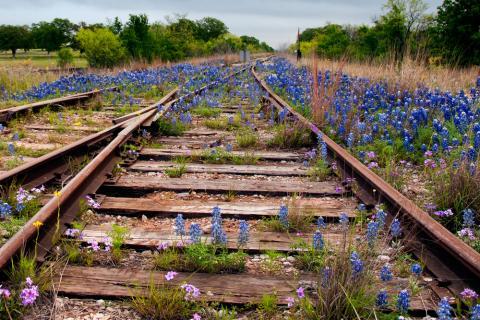 The first time I saw a seed bomb it was in a Facebook video. Literally, I've been obsessed ever since. They are just the cutest things, so easy to make, and the best way to safely refurbish vacant lots. You can make a bunch of them and toss them in areas that really need more plants without having to worry about someone seeing. Since they decompose on their own, nature will take care of the rest. Unfortunately, you never know what is or isn't private property, so seed bombs are the ultimate discreet way of planting something (without spending much money or leaving any evidence). Just make sure you find out which plants are local to your area (check with your local Nature Conservancy or your state's department of natural resources) before choosing your seeds. This will ensure you don't plant any invasive species and that your little seed bombs will thrive!
How To Make Seed Bombs
Note: This project can get a little messy, so make sure you lay down some newspaper over the table you craft on, or just craft the seed bombs outside.
Ingredients
locally sourced clay from your area (or cheap, unscented kitty litter clay)
water (for forming clay—do not water seed bomb when finished)
seeds native to your location (buy seed mixtures of native flowers and plants)
compost or worm castings
Directions
Mix the clay, compost, and seeds together in a bowl using a ratio of three handfuls of clay, five handfuls of compost, and one handful of seeds. This doesn't need to be exact, just use it as a guide. In simple terms, your seed bomb should be made of mostly clay. You can choose to make your seed bombs as big or as small as you'd like, but I recommend making it no bigger than the size of a golf ball.
Carefully add water slowly and gradually to the mixture, trying not to make it too goopy. Mix it together until you get a consistency that you can use to form truffle- or golf ball-sized balls.
Repeat this process until all your ingredients are used up. Depending on how many seed bombs you're looking to create, this may take a while. You might benefit from doing this with friends and family to get the job done quicker (and have more fun in the process). Also, consider the size of the location you want to toss the seed bombs in as you create them: The bigger the vacant lot, the more seed bombs you'll need to create.
Once you've created all the seed bombs you can possibly make, lay them out to dry on a sunny windowsill for at least three hours. After the three hours are up, get outside and toss those seed bombs!
Note: Don't throw seed bombs in public parks or people's gardens. Look for neglected planters, flowerbeds, or civic spaces where the planting plan has long been lost. You'll be doing everyone a favor (even the bees)!